Levy Transfer - Supporting Employers to Support Supply Chain Employers that pay the apprenticeship levy will have the option to fund an apprentice in another organisation.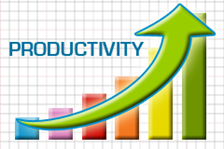 How Do Transfers Work?

Transfers are being introduced to give levy-paying employers more flexibility in how they spend their apprenticeship service funds. They can be used to fund apprenticeships in another organisation. Funds will be transferred monthly for the duration of the apprenticeship. This means that levy-paying employers can work with another employer to help them take on apprentices, increasing the skills base in their supply chain, sector or local area.
What's Changing?
The Government have:
Updated the funding rules
Updated the employer agreement which employers need to sign if they want to make a transfer
Developed a support video to help employers use the apprenticeship service and make/receive a transfer
From May, employers looking to receive transfers will be able to sign up to do so.
Contact us today to understand how your business could benefit from the levy transfer.
Apprenticeship Levy - Key Information
The Apprenticeship Levy is an initiative implemented by the Government to help create 3 million Apprentices by 2020.
Employers operating in the UK with an annual PAYE bill of £3million or more will pay the Apprenticeship Levy -The levy will be charged at a rate of 0.5% of an employer's PAYE bill. Each employer will receive an allowance of £15,000 to offset against their levy payment.
Government will top up an employer's levy training allowance by an additional 10%, to be spent on Apprenticeship training within a 2 year period.
Those who are not subject to the levy will still be able to receive funding from the Skills Funding Agency (SFA), but will need to make a 5% contribution towards the cost of training.
English and Maths qualifications will continue to be funded in full by the SFA.
Apprenticeship frameworks will be replaced by 'standards', which have been designed by employers for employers.
Apprenticeship Levy in Numbers
There is a £1000 incentive, paid to employers for Apprentices that are 16 - 18 years of age, regardless of organisational size.
No employer contribution is required for business with fewer than 50 employees when employing a 16 - 18 year old Apprentice or a 19 - 24 year old Apprentice who has previously been in care or has an EHCP.
The SFA makes a 95% contribution towards the cost of Apprenticeship training, with a 5% employer contribution required from non-Levy payers.
No class 1 secondary NI contribution is required for 16-25 year old Apprentices who earn £153 per week or less.
Those with a qualification at the same level or higher can now get funding for 'substantially different' qualifications at L2 and above.
Apprenticeship Funding Example
Under the new standards, the cost of a Level 2 Customer Service Apprenticeship is a band 1 qualification and attracts a maximum of £1,500 worth of funding. The employer would pay 5% (£75) towards the cost of training an Apprentice under the new system.
However, if the Apprentice is aged 16 to 18 and is placed in a business employing fewer than 50 people, the employer would not be required to contribute towards the cost of the Apprenticeship.
The employer would also be given a £1,000 16 to 18 year old Apprentice incentive and would not be required to pay NI contributions.
So for an 18 year-old Customer Service Level 2 Apprentice employed by a small business, the following example would apply:
£0 Employer Contribution + £1000 16 – 18 Year old Apprentice Incentive = £1000 for Employer
 Contact us today to find out how Apprenticeships could help you grow your business
Call 01226 216760 or email business.enquiries@ind-training.co.uk
ITS Group - Your Perfect Training Partner for Apprenticeships and Short Professional Courses.