ITS Group Training Manager, Sarah Wilson has begun using virtual reality tools in teaching sessions. The reason Sarah has started to use VR with learners as some expressed their lack of digital capabilities. VR has included technology such as online quizzes, interactive bulletin board and interactive presentations.
"I have found that learners absolutely love using virtual reality, it is a really innovative tool that keeps learners interested and engaged."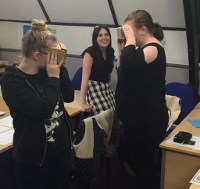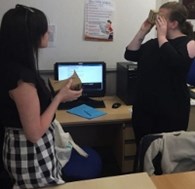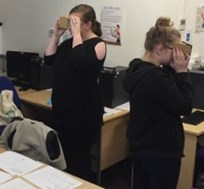 Sarah stated "The learners that I teach are care workers. Some use technology at work some don't, however research that I have been carrying out lately for university has highlighted that as we move further towards digitalisation many care staff do not feel confident using technology. Therefore, I have decided to start integrating it in to sessions where ever possible, we are lucky that we have access to a bank of 8 tablets so resources were not an issue."
Sarah also went on to say "Some learners have shown resistance but when I have explained that technology is the future of their sector (whether it be filling in paper work electronically or supporting service users to use assisted aids) they have really gotten on board." 
Click here to find out more about our Health & Social Care Apprenticeships
 Click here to find out more about our Health & Social Care Short Courses
ITS Group - Your Perfect Training Partner for Apprenticeships and Short Professional Courses.