"I found my apprenticeship through the .Gov website. It was the only apprenticeship I found relating to marketing.
I have enjoyed learning what it's like to work in an administrative environment and with other colleagues on projects. I like working with my team and everyone I have met on my apprenticeship is really nice and very helpful.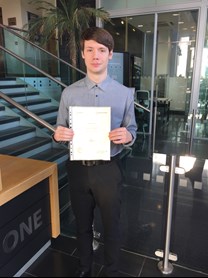 I am currently doing my Level 3 apprenticeship. It involves the same tasks as level 2 but I have new responsibilities and training opportunities which weren't available before."
For more information about our Business Administration Apprenticeships click here
ITS Group - Your Perfect Training Partner for Apprenticeships and Short Professional Courses.